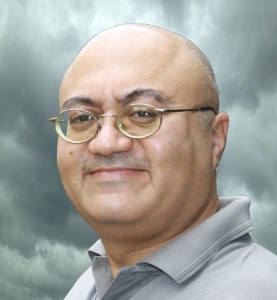 Hello, my name is Chandra Kant and I am an Efficacy Coach and Mentor focussed on Life Skills and Management Skills.
I left the corporate world at the age of 45 after realizing that I could contribute more to society by becoming a mentor and a coach. I help individuals and groups become emotionally resilient, effective in thoughts and actions, thereby adding value to their lives. To read more about what satisfied clients have to say about me, click here.
Career At a Glance
For 22 years, I provided value to organisations such as Citicorp, Credit Suisse, Perot Systems, Merrill Lynch and Quintegra. I started my career as a software programmer and finished my corporate innings as Head of Marketing and Strategy. During that time, I experienced good leadership and management and have maintained long-lasting relationships. I mentored and coached leaders, managers and groups on being more effective, both personally and professionally.
I bring all this corporate experience into my new innings (since 2008) as a coach and mentor. I have achieved the following:
On the advisory board of two start-ups.
Teaching and certification MBA Students on Management and Life Skills.
Providing training in Management and Life Skills to individuals, groups and corporate entities.
Counselling anyone who needs emotional support.
Mentoring individuals with less than 10 years of corporate experience, helping them be effective in corporate and personal life, including relationships.
Recently published a book, MBA Blues – What Recruiters Want and What B-Schools Don't Teach".
Blogging about using Management Skills in corporate and personal life.
Additional information about my background and career is here on LinkedIn.
How Can I help You?
Please read here about my services and the benefits they offer.
You will find my thoughts on Life Skills and Management Skills under various categories in my blog.
While not blogging or teaching life skills, I play golf, experiment with food, work with wood, and make wine. My experiences in these vocations can be seen here.
If you wish to contact me for my articles or to hire my services, please contact me.